Summer is almost here and it's time to get ready for backyard bbq's and camping trips, but forget about those $6 fire starter logs and stop the blistering from rubbing sticks together!  You can start that campfire in minutes FOR FREE, just by using a few recycled items and that handy dandy leftover TOILET PAPER ROLL!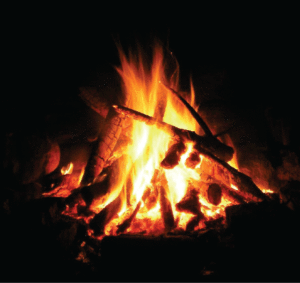 What you need are:
1-2 leftover cardboard toilet paper rolls
1-2 sheets of newspaper
1-2 small handfuls of leftover dryer lint, yes, dryer lint!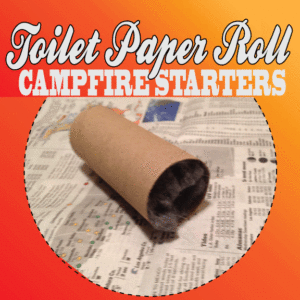 Now just put it all together!  Stuff the dryer lint inside the cardboard toilet paper roll, place the toilet paper roll on top of your newspaper roll and roll it up like a Tootsie Roll.  To use it, place your wood inside a fire safe fire pit, lay the wrapped toilet paper roll campfire starter (or two) beside your wood (or if you want to get fancy, create a tent shape with your wood and place the wrapped toilet paper roll inside), light the roll and watch your campfire take shape.
These cardboard toilet paper roll stays lit long enough to get the fire started and it doesn't cost you anything but some leftover trash!
Happy camping to all!