Signs Your Water Heater Needs Maintenance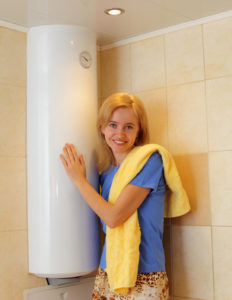 Your water heater supplies your household with the hot water necessary for cleaning, cooking and bathing. For this reason, it should be serviced whenever an issue arises. When your water heater begins to show symptoms of degradation, you should call a plumber who specializes in water heater maintenance. The following article will list the common problems water heaters experience.
One of the first signs of water heater failure is a decrease in the temperature of your hot water. This is one of the primary symptoms of water heater failure. Many times a professional plumber can quickly and safely remedy this problem without the necessity of replacing a water heater.
If it seems to take longer for your water to warm up, one or both of your heating elements may need replaced. If your water seems to not be as hot as it once was, your top water heater element probably needs replaced. If, on the other hand, your water heats up quickly, but runs out of hot water quickly, your bottom element needs to be replaced.
Finally, if you notice cloudy water when you turn on the hot water faucet, your water heater is probably filled with sediment. This sediment can be removed from the bottom of the water heater. This can easily be removed by a certified plumber.
There are times when a water heater will need to be replaced. For example, if your water heater is more than 10 years old, it may be beneficial to replace your current water heater for a new energy efficient unit. The newer units can pay for themselves in savings over the lifetime of a water heater.
Routine water heater maintenance is required in order for your water heater to continue to run properly. A properly maintained water heater will save money on your utility bills. If your water heater is experiencing any of the problems listed above, call a plumber immediately.
Is the water heater in your West Covina home acting up? Call us at (626) 962-0885 and schedule a service call today!