Questions to Ask a Plumber Before Hiring One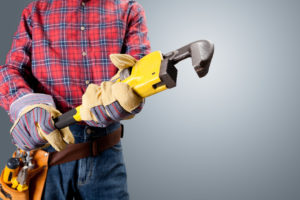 All of us have experienced a plumbing problem in the past or will experience it in the future. Unfortunately, these situations may arise when we are at our lowest financial peak. Many of us tend to hire any company just because the rates are low, but this does not mean they are qualified, and consequently, you will find yourselves getting the work done over by a professional plumbing technician.
If you are faced with this unfortunate dilemma, it is advised to do research online for a reputable company you can hire at an affordable cost. Also, ask relatives or neighbors who have used the company in the past for reference.
After you have selected the plumber of your choice, be sure to ask if they are licensed. If they have a license, that means they have past a test and have the knowledge and expertise to correct the problem. Licensed plumbers are also very aware of building codes.
Hiring an unlicensed plumber means they will not have a permit, and the job can be considered illegal. Therefore, you will be responsible for any fees or fines. After you have all the information about the license, find out about their insurance. If there is no insurance, the homeowner could be responsible for any damages that occurred while the work was being done.
Also, ask if they do estimates and if so, what is the fee. You should ask this question prior to their arrival because these fees are usually non-refundable. Another question to ask is if they take emergency calls and what are the hours.
Some plumbers have specialized areas of plumbing that they work in. Find out about those specialties. Don't be hesitant to ask any questions. You want to make sure you have a well qualified experience person working for you.
Having a complete and accurate job done, will give you a peace of mind. Are you looking for a home plumber in the West Covina area? Call Daniel Cordova Plumbing at (626) 962-0885 and get started today!