How to handle a plumbing emergency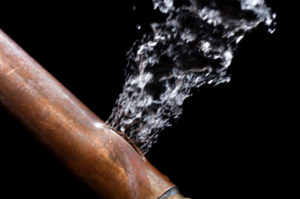 A plumbing emergency is a time when many people panic. This often occurs when you least expect it, and you may not know what steps you need to take to begin tackling a plumbing problem. Knowing what to do when you encounter a plumbing problem in your home can help you to save time and get this type of problem resolved quickly.
If water is flowing into your home, you will want to make sure that you stop the water fast. There is a main shut off valve in your home that you should be aware of. It is also very important that every member of your home is aware of where this shut off valve is. This will allow you to turn the water off to your home in case of a plumbing emergency.
If you find that a drain is clogged, a plunger can be used to see if you can clear the pipe. You may find that a plunger is all that is needed to get the pipes moving properly again. If you are unable to remove a clog, you will want to stop using this drain until a plumber arrives.
Once you have stopped the water, the next step is to consult with a professional. There are many home remedies out there that are made to help you unclog pipes, or clear pipes if this is the problem you are experiencing. Sometimes these types of solutions can cause more harm then good. Consulting a plumber will allow you to fully understand what type of problem you have, and also the right solution.
Many plumbers have emergency services that are offered, and this can allow you to get plumbing help virtually any time of the day, or night. This is a number you should keep on hand, you will really appreciate having it in case of an emergency.
A plumber can offer you the right solutions to many plumbing emergencies that you may encounter in the home. A plumber will have the right knowledge and tools to help you overcome a leak, or even clogged pipes in your home fast.
Call Daniel Cordova today at (626) 962-0885 if you're having a plumbing emergency in West Covina. We have immediate solutions for your situation!