The benefits of a plumbing inspection for new homeowners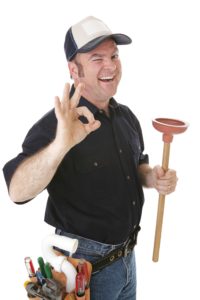 When looking to buy a new house, new homeowners are thoroughly assuming that all of the functions of the house they are looking at are already intact and functioning properly. What they don't assume, is that there are any problems with the plumbing. Although sometimes this may be true, it is still in the highest benefit to have the plumbing of the house inspected before purchasing; this will allow the homeowners to be aware of any problems early on.
There are two main benefits of having this done: one, you become well aware of any small problems that could be carried out in the future and two, you will save time and expenses in the long run. Even the issues that seem minor, such a small leak, can pose hazards to the home and health of the people living inside. The leak may be small, but even the slow drip is already causing problems to the pipes and the homeowners wallet; the finances from the pockets of the homeowners not only includes the finances to pay for the damage of the leak, but also the finances for the health visits that can arise from what comes from the leaks. The small leaks that seem minor, cause mold, which continues to grow and divide into the air; putting everyone in the home at risk for health issues.
Bad plumbing in the new home can cause other various issues, such as; low pressure, odors, and the discoloration of water inside the home. The inspection only takes a couple of hours and whether or not the inspector finds anything, the homeowner will have a sense of perception on what to do further out. When saving time, finding out whether there is a plumbing problem or not, can help the homeowner know if their new home is worth all of the money that they will put into it.
Are you in need of a home plumbing inspection in the West Covina area? Call Daniel Cordova Plumbing at (626) 962-0885 and schedule a service call today!