DIY Plumbing Projects You are Better Off Leaving to a Professional Plumber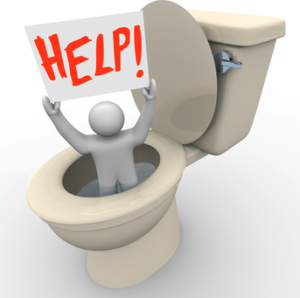 In our current economic situation, globally most homeowners find a lack of money for home improvements and updates by a professional and make do the projects themselves. This is understandable; but some projects within the home or business require the attention of a professional plumber. The homeowner is far better off spending a little more money to get the job done professionally when certain projects need correcting.
One such project is plumbing jobs. Plumbing jobs do not come under the category of a DIY project. Many homeowners attempt plumbing jobs and run into problems. The property owner ends up calling a professional plumber, and they must pay more then they originally would have had to pay had they called this professional first.
If the property owner discovers evidence of water leaking from some source and does not know the source it is time to call a plumber. Homes and businesses frequently have plumbing built into the walls so when there is a leak it is hard to say where.
It is only the professional plumber, who is skilled at finding out how long the leak has been a problem. Pipes may have been leaking for months very slowly inside the wall. Undetected water leaks overtime cause further problems interfering with the occupant's health and wellness. Leaks can cause black mold, mildew and bacteria to escape into the air the occupants breathe. This causes lung infections and chronic breathing problems.
A professional licensed and skilled plumber fixes a problem before it turns into a major, costly disaster. A plumber makes sure you have a safe and functional water system on the property. Plumbers have the skill, knowledge and tools to remedy a water problem. Homeowners do not generally have the tools or the expertise to fix a water problem. Frequently property owners make small problems escalate into bigger problems.
Plumbers know which fittings work best and where. Plumbers know what type of fittings work together to remedy a problem. They now what type of material secure these fittings so they cause no further problems.
A homeowner could make a simple error in judgment such as to fit a leaking pipe with copper and PVC. The owner has no way of knowing that this is likely to blow apart, causing a flood of water that may ruin flooring and walls. The homeowner generally does not have a clue whether to use PVC, galvanized fittings or copper.
It is best to call a professional plumber for any projects in a home or business property such as unknown source of water leaks, furnace and water heater work. Rely on the knowledge and skill of the plumber to get the job done safely, correctly and quickly.
Looking for professional plumbing services in West Covina? Contact Daniel Cordova Plumbing at (626) 962-0885 to schedule a service call today!