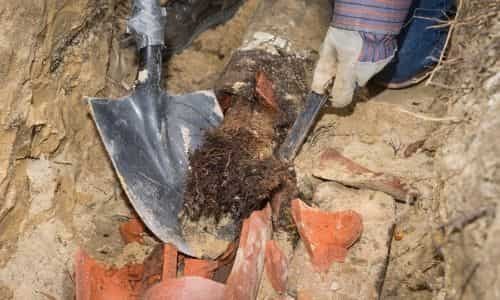 Tips for Removing Root Clogs from Your Plumbing
Root clogs are a serious issue that impacts any homeowners with trees on their property. As the roots begin to invade the pipes, they can slow down or even fully stop the flow of water. This can lead to costly emergency situations from burst pipes.
Knowing how to identify and prevent clogs before they occur can be a lifesaver. This article will cover some of the simpler ways to detect whether or not invasive tree roots have grown into your plumbing, and what you can do to remove them.
Routine Drain Cleaning Can Help with Prevention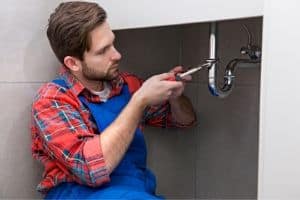 Drain cleaning is extremely important, even for homes that are not having any problems with root clogs. Cleaning should occur on an annual basis for homes without symptoms of plumbing trouble. This will also potentially help find issues with tree root invasion before they get advanced enough to cause any
major plumbing issues
.
There are multiple ways that professional plumbers can clean a drain. In some cases, drains will be snaked through to see if any root clogs or other obstructions exist. Other plumbing companies offer hydro-jetting, which flushes water at quick speed through the system and pushes clogs through to clear the line.
Other benefits of drain cleaning include keeping the plumbing system running efficiently and giving the homeowner peace of mind that everything is working appropriately.
How Can Roots Affect Your Plumbing?
If root clogs aren't caught early enough, disaster may strike. This will not only impact a single house but potentially the entire neighborhood. In an absolute worst-case scenario, tree roots can invade the pipe and fill it up with root masses at each place it enters. These root masses also trap other things traveling through the line – hair, grease, foreign objects, etc.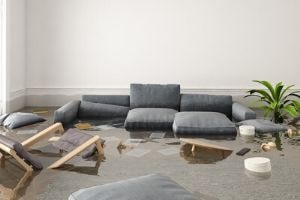 They continue to build up until they slow, stop, or even burst the pipeline. This can result in expensive damage to the home, and require the entire yard to be dug up to solve the problem.
Once the roots are allowed to enter the pipe, the damage is already done. They will continue to invade and expand, which puts pressure on the pipe. It will need to be dealt with by a professional plumber.
Stall Tree Root Growth to Prevent Root Clogs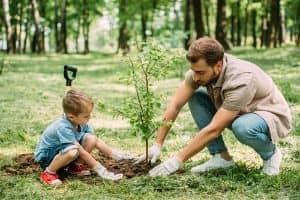 Homeowners looking for a way to stall tree root growth and prevent root clogs should look no further than
copper sulfate
. These crystals kill the tree roots invading the pipeline, but only those that it directly contacts. The chemical does not travel up through the roots to kill the tree or the surrounding lawn.
It also does not affect the delicate bacteria balance in the sewage tank. People should be aware that the chemical itself is considered toxic to humans and pets. Care should be taken to avoid getting it on the skin or in the eyes. It should never be ingested.
Copper sulfate can be purchased over the counter at most drug stores and garden supply shops. To use it, just pour a half cup of the chemical directly into the toilet and flush. After all of the crystals are down the toilet, everyone should leave the house for the day.
Contact a plumber and garden expert prior to using copper sulfate.
Daniel Cordova Plumbing Can Help
Promising above and beyond plumbing service that is fixed right the first time, Daniel Cordova Plumbing serves the West Covina, California community. They offer plumbing, water heater services, water leak inspections, and gas line services.