Dishwashers are designed to make cleaning dishes and other utensils much easier and nearly effortless. They are a modern day amenity installed directly to the home plumbing system, but if your home plumbing system didn't come equipped with dishwasher drain and water supply lines, or if your current dishwasher is holding water or leaking, you need to call a professional quick! We serve West Covina, CA and the surrounding areas with exception repair and installation services. Don't take our word for it. See what your neighbors are saying here!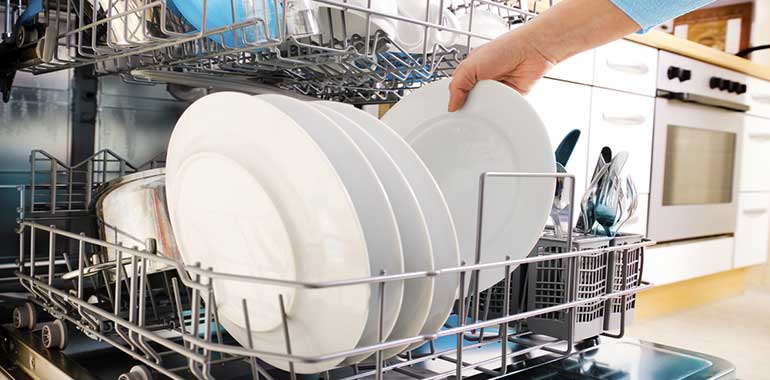 What is the Importance of Water and Drain Line Inspections?
One of the most important tools for preventing damage to your water and drain lines is regular inspections and maintenance. By doing this you are never surprised by a plumbing emergency and you can rest assured knowing that your lines are consistently serviced and maintained. During inspections, weak areas, and small leaks, will be identified, which will allow for preventative repairs that can extend the life of your dishwasher lines. Our expert staff can provide these services to you efficiently and professionally.
Are Professional Installation Services Important for Dishwasher Water and Drain Lines?
Water and drainage lines can be troubling when damaged because of the water that they carry to and from your home. When broken they will begin to leak water into your home causing extensive water damage and rotting. You will want to make sure that the water line gets installed right, since this could avoid many problems in the first place. If the line becomes pinched or caught while being installed, it may break over time. Our expert technicians can install these lines in your home and guarantee their longevity to provide you with peace of mind.
Dishwasher Drain and Water Line Repair
Should your dishwasher line become broken or cut, then you will notice a fair amount of water coming outwards. Also, when a line is broken you lend yourself to a malfunctioning dishwasher or worse, a higher than usual water bill. At Daniel Cordova Plumbing, Drain & Sewer our experienced staff can identify the area that is damaged and provide your home with efficient and professional repair services. Whether it is a small leak or a completely broken dishwasher line, our staff has the best solution for you.
Dishwasher Drain and Water Line Installation and Replacement
Not all homes are equipped with water and drain lines for a dishwasher. Similarly, the lines in place could be old and damaged beyond repair. If you are buying a new dishwasher and want efficient water and drain lines, trusting our expert solutions. At Daniel Cordova Plumbing, Drain & Sewer our staff can inspect the location for the dishwasher and perform the necessary installation or replacement services that your home would need.
At Daniel Cordova Plumbing, Drain & Sewer we pride ourselves in our ability to efficiently and professional perform repair, replacement, and installation services for your dishwasher water and drain lines. We ensure that the lines are in proper functioning order and can perform regular maintenance and inspection services. With our services you never have to worry about issues with your drain and water line for years to come. Call us today to schedule an appointment!