Do you know where your sewer clean out is located? Do you know if you even have one? Knowing the location and the presence of your sewer clean out is extremely important to the wellbeing of your home and family in the case of a plumbing emergency. When you suspect a main line sewer stoppage or sewer drain clog, the easiest place to verify this, and an easy point of access to help clear the clog, is through a sewer clean out pipe. If your home is in West Covina, CA or the surrounding areas our expert technicians can help you!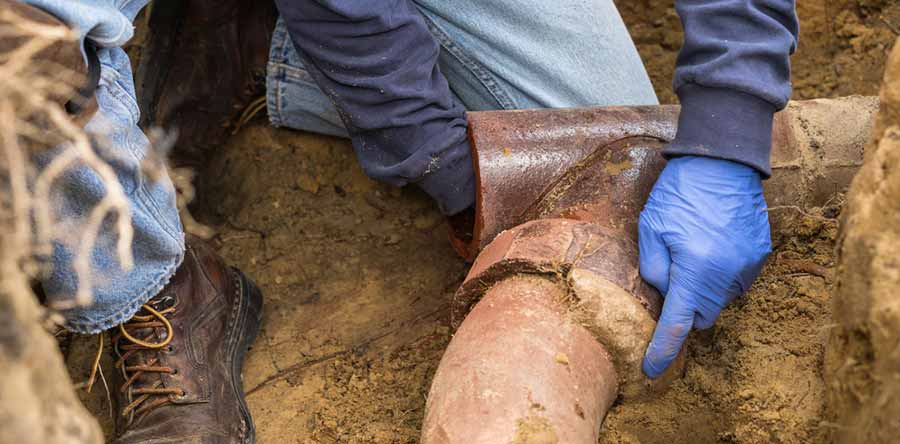 What is a Sewer Clean Out?
A sewer clean out is a capped pipe that provides easy access to your home's sewer lines. When plumbing emergencies strike or even a serious clog, a sewer clean out allows our plumbing experts easy access to your home's systems. More often than not a sewer clean out is usually located close to where your homes plumbing meets the public plumbing lines. Should you not know where yours is located or need one installed, call our expert staff for assistance.
What is the Installation Process for a Sewer Cleanout?
When installing a sewer cleanout, it is important to determine where the public sewer lines meet the sewer lines for your home. This is generally the best location as it far enough from your home to provide optimal repair services. Once an area is identified, our professional technicians will easily attach a sewer cleanout to your line. Once installed, homeowners will see a cap which can be screwed off and services should the need arise.
What are the Benefits of a Ground Level Sewer Cleanout?
Without a ground level sewer cleanout you are looking on spending nearly double, every time you have a plumbing issue! So if you like to keep your home running smoothly and efficiently, or if your home is notorious for backing up, a sewer cleanout pipe is a must to install! Our trained technicians at Daniel Cordova Plumbing, Drain & Sewer can generally have a clean out pipe installed and the line cleared within a few hours to get your home happy, healthy and running like new in no time!
How Can Daniel Cordova Plumbing, Drain & Sewer Help with the Installation of your Sewer Cleanout?
Professional services are always needed when it comes to sewer cleanouts. Because they are connected directly to your home's sewage lines, it is imperative to have proper installation. When proper installation is practiced, you will have an added security measure for your homes plumbing. When there is no proper installation, you create a liability to your home's sewer lines. Trust in our expert technicians to provide you with industry leading installation service today!