If your home is in need of sewer and drain pipe repair or complete pipe replacement, or if you are looking for new sewer and drain pipe installation altogether, you've come to the right place! Daniel Cordova Plumbing, Drain & Sewer serves West Covina, CA and the surrounding areas. We offer the highest quality sewer and drain services at affordable prices. Don't face a sewer and drain issue alone, let our expert technicians provide you with peace of mind with our exceptional services.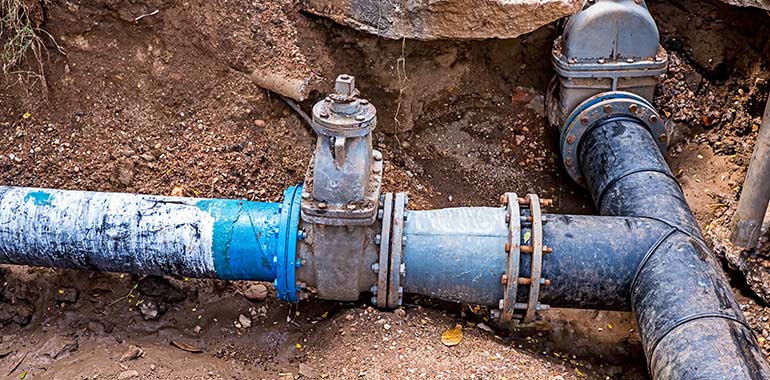 What Signs Indicate a Damaged Sewer or Drain Pipe?
Got a slow moving or backed up drain? Waste water that backs up your tub, shower or sink drains? Maybe your toilet won't flush, or you have a foul smell in your basement or yard. These are some of the common drain and sewer problems that many people face from time to time. While some people may rely on commercial drain cleaners to attempt to remedy these issues, this is never the best choice to make. Commercial cleaners are filled with chemicals and can actually cause more damage than help. Trust our expert technicians to remedy your issues as soon as you notice them.
What Causes a Damaged Sewer or Drain Pipe?
There are many things that can cause drain, sewer and water line problems. For example, accumulated waste can lead to major obstructions in drain pipes and water lines. Seals and pipes can corrode, crack or collapse. Also, tree roots can make their way into sewer and water lines, causing a significant blockage. These kinds of drain and sewer problems can cause significant damage if not addressed right away and properly.
Why Do Sewer and Drain Pipe Require Repair or Replacement?
Whether it's due to root intrusion in your sewer and drain pipes or good 'ole wear and tear and deterioration, sewer and drain pipe repair and complete pipe replacement may be necessary to get your home back to running in tip top shape. Because sewer line damage can cause serious leaking issues in your home, once damage is detected repair or replacement can save you from the total loss of your home. From a simple sewer drain pipe repair to a complete home sewer drain pipe replacement, we are your go-to guys to get the job done right, with efficient quality and care.
What is the Benefit of Professional Sewer and Drain Installation Services?
If you are looking to install a new sewer and drain pipe due to remodeling, relocating a fixture or appliance, or just looking to fine tune your home plumbing system, it is imperative that you leave it to a professional. Sewer and drain pipes, if not properly installed, can cause waste and bacteria to back up into your home, posing as a health risk to you and your family. So don't take the risk by doing it yourself or hiring a handyman to do the work, leave it to your expert sewer and drain plumbers at Daniel Cordova Plumbing, Drain & Sewer!
Whether you're repairing your existing sewer and drain lines or looking to install brand new lines trust in our services. With industry leading knowledge and experience you can rest assured knowing you're getting professional services with longevity. Let us provide your home with comfort and reliability today!