Whether you have a leaky shower faucet, a clogged shower head, a dripping bathtub faucet, or even holding water from a slow bath drain, at the first sign of any of these problems, call your trusted plumbers at Daniel Cordova Plumbing, Drain & Sewer immediately! We provide the best services in West Covina, CA and the surrounding areas. Whether your issues are big or small you can trust in our expert services. Don't take our word for it. See what your neighbors are saying here!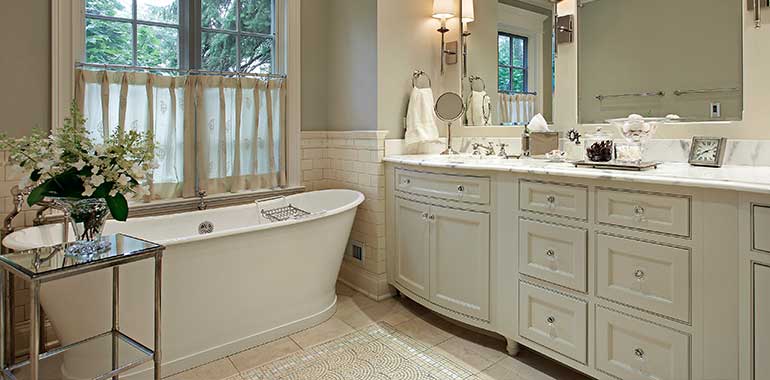 What are Common Shower and Bathtub Problems the Require Repair Services?
Some of the common shower and bathtub problems are murky water, slow drains, low water pressure, and odor, all of which can be stressful and inconvenient. Some of these issues, such as slow drains, can be prevented with regular maintenance and care of ones plumbing. When an issue escalates to a point where it becomes a detriment to your homes plumbing however it is important to get help. We pride ourselves on responding quickly to every service order no matter how big or small.
What Causes Drains to Clog in Bathtubs and Showers?
You use your shower daily. A considerable amount of water, dirt, and hair goes down the drain on a daily basis. Eventually the excessive buildup of these items can cause a clog in your shower or bathtub. Additionally, if you notice a bad odor coming from your drain, there could be other serious sewer issues in your homes plumbing. No matter what the cause, standing in two inches of water while showering is never something anyone wants to deal with. Our expert technicians can provide your bathtub or shower with professional drain cleaning services.
Bathtub and Shower Installation
Sometimes shower and bathtub replacement services is needed or wanted by our customers. Over time your shower or bathtub can deteriorate beyond possible repair services. Whether it's caused by rusting or a cosmetic issue, replacing a bathtub or shower is always an effective option. Additionally when remodeling your bathroom or looking for ways to improve the appearance, and easy solution is the installation of a brand new bathtub or shower.
How Can Daniel Cordova Plumbing, Drain & Sewer Help with Bathtub and Shower Services?
Plumbing is complicated and affects many aspects of your home. Your shower or bathtub is also a part of this home plumbing that can in some instances create a serious issue. Addressing these issues professionally and efficiently is critical to ensure the safety of your homes plumbing. If plumbing repairs and installations are done improperly it can end up costing a large sum of money just to correct. At Daniel Cordova Plumbing, Drain & Sewer we not only provide professional installation and repair services, we also ensure that they are done correctly the first time. We provide you with the peace of mind that comes with industry leading services.