There is nothing worse than taking a shower while you're standing in a foot of water. What causes this issue? Clogged drains. While your drains are used to drain soap scum, dirt, hair, and other items, over time these same items can build up. When this occurs your left with drains that simply fail to drain. Before using store bought solutions, trust in the experts from Daniel Cordova Plumbing, Drain & Sewer. We offer the best drain cleaning and rooter services in West Covina, CA and the surrounding areas! See what your neighbors are saying here!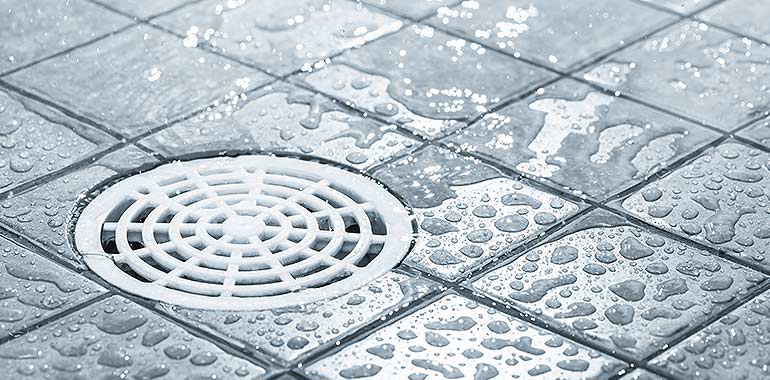 What Causes Clogs to Occur?
Depending on the material, there are numerous reasons why your drains become clogged. Hair, food, grease, dirt, and other items can over time create clogging issues in your homes drains and plumbing. Hair clumps for example make it extremely hard for your water to pass through. Another more common case is food getting stuck in your kitchen sink. It's important to know what foods can go down your garbage disposal. While monitoring what goes down your drains can be beneficial to preventing clogs, once you're suffering from a clog, getting assistance is imperative. At Daniel Cordova Plumbing, Drain & Sewer we offer the best drain cleaning and rooter services for your home.
How Can a Clogged Drain Affect Your Home?
Clogged drains can greatly affect your home. Why? If the water keeps getting stuck, chances are excessive amounts of pressure is being created in the plumbing. Over time, this can make your home susceptible to burst pipe issues. Additionally, having clogged drains is unsanitary. When items such as food become stuck in your drains, it cant rot and cause bacteria and odors in your home. Another common symptom of a clogged drain is higher than usual water bills. Because more water is needed to pass through these clogs it can in turn raise your bill. With our professional services you can prevent many of these issues or repair them should you already have one!
How are Drains Cleaned and How is it Beneficial for Your Home?
When it comes to drain cleanings, there are multiple courses of action to solve the issue. At Daniel Cordova Plumbing, Drain & Sewer we offer the safest and most efficient ways to clear drains. Our technicians will first inspect and identify the area that is suffering with the clog. Once identified they will use techniques such as hydro jetting to efficiently remove any clog that many be in your homes plumbing.
Call Daniel Cordova Plumbing, Drain & Sewer for West Covina, CA Drain Cleaning Services
At Daniel Cordova Plumbing, Drain & Sewer we're homeowners too. We understand how troubling a clogging issue can be for your home. That is why we pride ourselves in our ability to professionally and affordably remove troublesome clogs from your home. Our number one goal is to make sure your home is working in the best possible order at all time. Call us today, and let us help you create and efficient and properly functioning home!