Does your water heater need to be repaired or replaced in West Covina, CA or the surrounding areas? We have an experienced, well-trained staff and all the latest technology to ensure your water heater is taken care of properly. Many people will sometimes avoid addressing these issues for the fear of the repair costs. This should never be your number one option. Call Daniel Cordova Plumbing, Drain & Sewer for fast, efficient, and affordable repair services for your homes water heater! Don't take our word for it. See what your neighbors are saying here!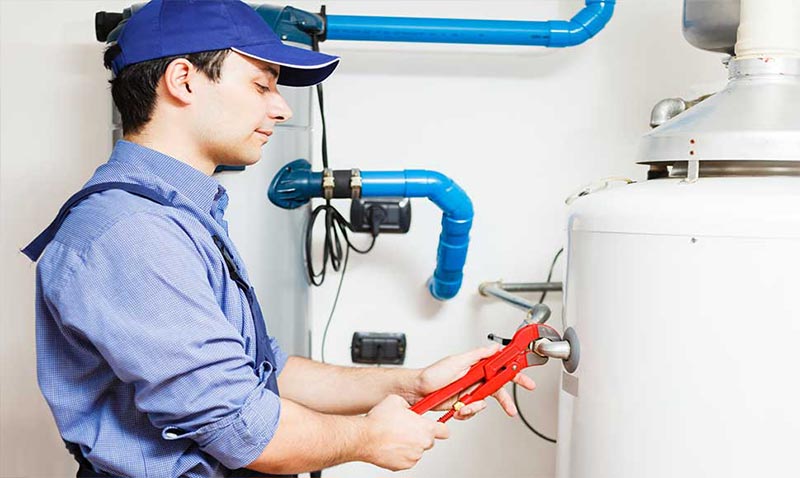 Does Your Hot Water Turn Cold Within Moments of Getting in The Shower?
When hot water runs out quickly, it's a sure sign your water heater has problems. A damaged or inefficient water heater can result in a small amount of hot water being available for your home. Additionally if your hot water is running out quickly then you may even have a leak in your water heater. Our expert technicians can easily inspect your water heater and determine whether or not your water heater is suffering from any leaks or damage that would prevent it from providing your home with hot water.
Is the Water Flowing Out of Your Hot Water Taps Brown?
When the hot water coming from your hot water heater is brown or discolored, then you have a serious issue with your system. This is not only a health hazard but it can signal rusting within your water heater. Similarly, the problem could be the interior lining of your water heater or the pipes leading from it. At Daniel Cordova Plumbing, Drain & Sewer, we can examine your water heater and let you know the issue that your home is suffering from. Call us today to find out how we can help.
Have you noticed the cost of running your water heater trending upwards?
A higher than usual water bill can in some instances be caused by a malfunctioning water heater. In some instances it will either be caused by a damaged water heater or simply an inefficient water heater that needs to be replaced. When this is the case, it is important to seek professional help. Because water heaters are sensitive, it is important to get professional services.
Does The Hot Water Heater Take Long to Heat?
If your water takes a long time to get the water hot or your water gets too hot you may have a problem with the heating element or the thermostat. This can be dangerous and should be addressed immediately. A water heater should allow you to adjust the amount of hot water you need however once it malfunctions you run into an issue of uncontrolled hot water. When you call us we inspect your water heater and take care of the problem for you. Whether it is one or both of the heating elements or the thermostat we have the best solution for you.
How Can Daniel Cordova Plumbing, Drain & Sewer Help With Water Heater Repair Services?
While your water heater is a great asset for your home, it can also be a dangerous liability. Water heaters can be a sensitive unit which needs professional services to work on it. At Daniel Cordova Plumbing, Drain & Sewer our technicians are experts in the repair, maintenance, and installation, of anything related to your homes water heater. You can rest assured knowing we provide the best services to you and your home without breaking the bank. Call us today to schedule an appointment!