A water leak can be caused by a myriad of things including burst pipes, old pipes, and loose faucets. When a leak affects your home, it can cause extensive damage. This includes damage to the plumbing, walls, and roofs, in these areas. If your home is in West Covina, CA or the surrounding areas, you can have peace of mind knowing our expert technicians will inspect your home and detect the location of these troublesome leaks efficiently and professionally. See what your neighbors are saying about our services here!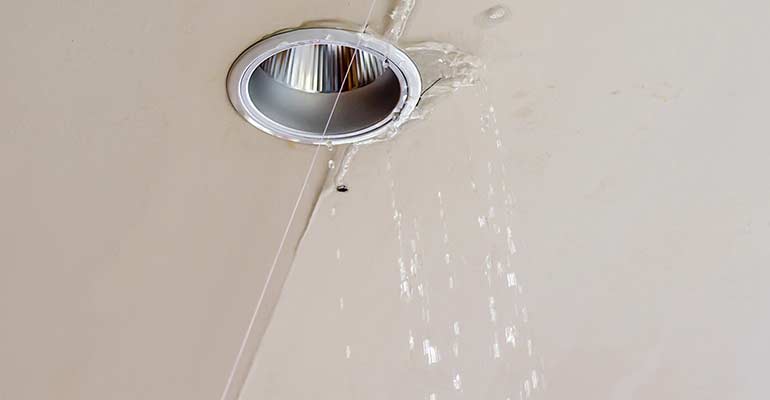 What Are Signs of a Water Leak in Your West Covina, CA Home?
A common sign of water leaks is moisture or water found around sinks, toilets, and showers, as well as other areas that should not be moist. Also, a higher than usual water bills, can be a sign that there is a water leak in your home. Another sign of water leakage is discoloration or staining on walls and roofs close to an area suffering from a water leak. In any of these situations the best course of action is to contact our licensed plumbers. We offer professional leak detection services for your home to fully inspect and locate any leak that may be causing issues in your home.
How Can a Water Leak Affect Your Home?
Water leakage can be a serious issue for your home. Resulting in higher than usual bills or extensive structural damage; a water leak is every homeowner's worst nightmare. The best way to minimize long term damage is to fix these leaks as soon as you notice it. If the leak is not properly repaired and the area remains moist, it is almost a certainty that mold will form. Mold is a potentially dangerous condition that can result in severe health damage that will be costly to repair. At Daniel Cordova Plumbing, Drain & Sewer we specialize in the detection of leaks in your home. Our expert staff can find the root of any leak and remedy it before it becomes a more serious issue.
Where Can Leaks Form In Your Home?
Leaks can form in a variety of areas of your home. Faucets, toilets, pipes, and valves, are all susceptible to leak damage. It can result from a damaged or aged gaskets or seals in a faucets or toilets. Additionally, as pipes age in your home, they can rust and eventually burst causing gallons of water to pour out into your home. Additionally if your bathroom is on a second floor and you start to see yellowing on the roof in your first floor rooms, then you may have an issue as well. Call us today to schedule an appointment and get our professional leak detection services.
How Can Daniel Cordova Plumbing, Drain & Sewer Help With Water Leak Detection?
Water leaks can be a source of extreme damage if not quickly repaired. It only takes a small amount of moisture to cause mold, and once mold starts it can be a real problem to get rid of. Call us now and we will send a professionally trained and certified technician that is licensed and insured to repair, detect, and repair, your water leak. Our technicians will arrive in a fully equipped truck and should be able to complete the repair in a single call. Upon inspection we will provide you with a written estimate and your 100% satisfaction is guaranteed. Don't risk worse damage and a more expensive repair, call us and schedule an appointment today!